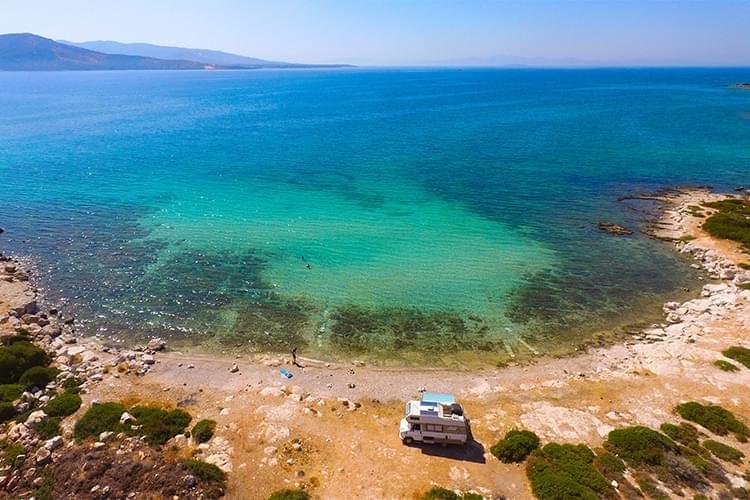 Neden Didim?
Surely you have taken many vacations. Most of them were probably in coastal towns. Maybe you came by Didim. Maybe you gained insight by seeing, hearing or reading about it.
To clear the image of Didim in your opinion, we are offering you to see our district that provides many different options for you in detail. For this, you should take walks on the endless beaches, lie down on the beach chairs under the most beautiful sky and allow the sun to bathe you. Then, you should take a journey in the history where it took place and witness it with the artifacts that are as old as the history of humanity. You should breathe in its air full of oxygen, taste the local cuisine that is shaped by the spectacular Aegean climate and accompany the sunset with a beautiful dinner. You should fill your sail with the cool winds of the Aegean and travel through the shores that will make it hard to decide which way to go. If you are here in spring instead of summer like many others, you should smell the colorful wild flowers. And finally, when you are going home, you should collect beautiful memories that won't fit in your suitcase and backpack.
Even if you visited or spend a part of your life here, no matter how much you think that you know this place, we are somewhere more than the image of Didim in your head. Not because there are a lot of important things here that you haven't seen, we are simply a part of the geography that provides a different beauty in every day and every season. We welcome you with different surprises in every vacation.